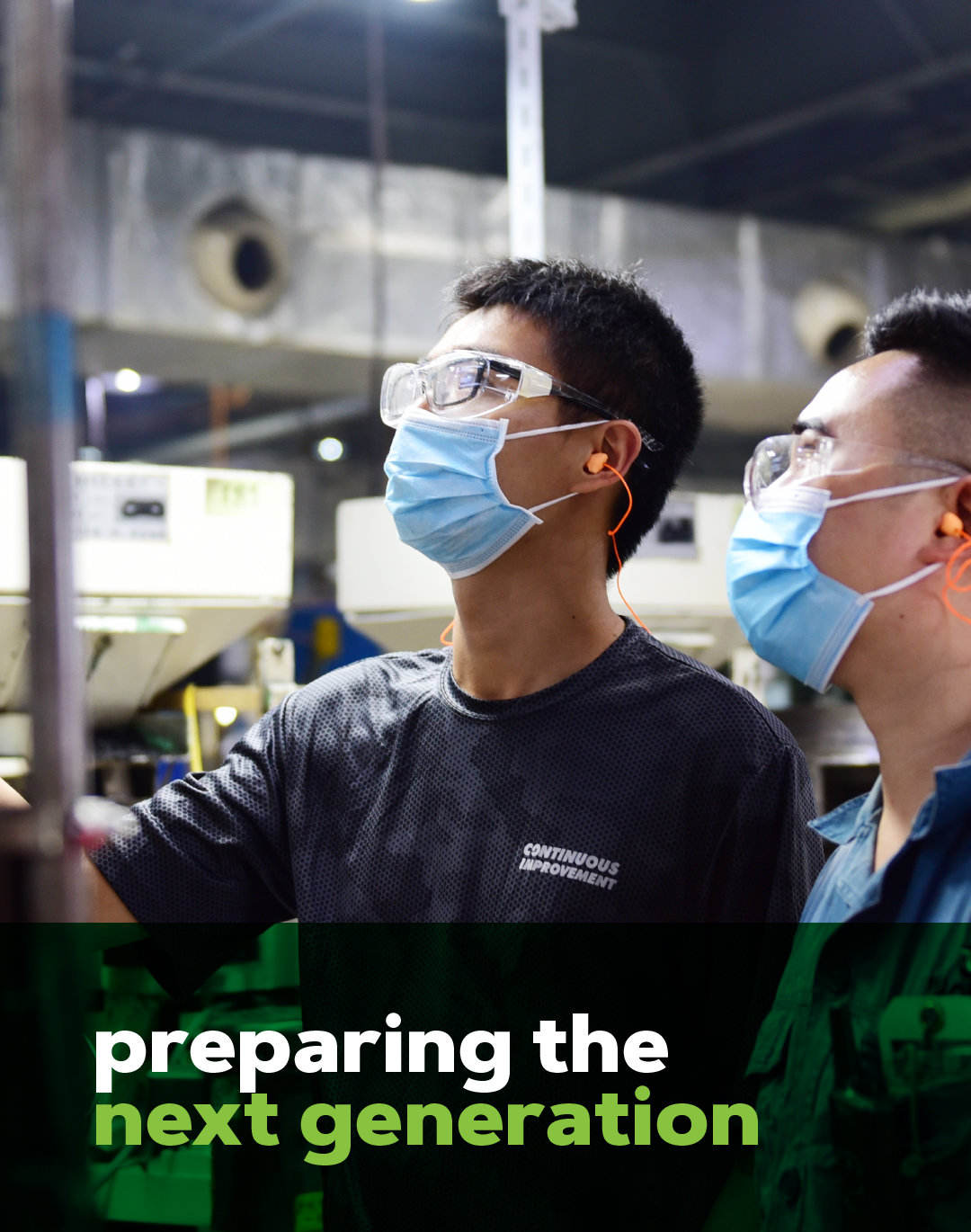 Oregon Tool supports internship programs that prepare students for careers in the forestry business and beyond.
Knowledge Is Power
We've all heard the saying. But at Oregon Tool, it's more than just an expression — it's woven into the very fabric of our core values. We believe in the power of a true, hands-on education. This is why Oregon Tool is committed to providing professional development opportunities to students in Oregon pursuing careers in forestry, engineering, and manufacturing.
We may be a leader in saw chain, but we also strive to lead the industry in practice-oriented education. Because we know that on-the-job experiences provide practical skills that can only be taught through doing.
MECOP
- Multiple Engineering Cooperative Program
With the U.S. Bureau of Labor Statistics predicting 140,000 new engineering jobs by 2026 in the U.S. alone, it's clear that engineering professionals are in high demand. Oregon Tool is no exception. Our engineers are critical to keeping our business at the forefront of innovation and ensuring that our products remain at peak performance for our customers. Given the influx of demands in an ever-changing industry, we want to be a driving force in developing the engineers of tomorrow — thus our over 40-year partnership with MECOP.

MECOP started in 1978 as a collaboration between Oregon State University and Oregon-based manufacturing companies looking to hire engineering graduates. Most grads had never done an internship, and MECOP sought to change that. The program offered paid internships designed to enhance education through real-world experience and university participation. MECOP knew that the opportunity would help the students figure out not only what they like to do but, more importantly, what they don't like to do. Today, MECOP collaborates with over 140 members across various industries, including manufacturing, electronics, construction, and civil infrastructure.
DEVELOPING Interns into TOMORROW'S Engineers
As a founding member of MECOP, Oregon Tool has been hosting MECOP interns since 1979, bringing on more than ten interns annually (153 in total) ­— ten more of which will call Oregon Tool their classroom in 2022. In addition to implementing their classroom theories in real-world environments, the interns get first-hand experience with project management, product strategy, and planning. They get a chance to discover their personal strengths and areas for improvement, as well as invaluable one-on-one time with our leadership and tenures in the industry.
It's a great education experience for them, and we often are able to hire many people who have either worked here in the past or are working here currently that are former MECOP interns.
— Susan Hawksworth, Human Resources Manager at Oregon Tool

Katherine Bronstein
Mechanical Engineering Intern
Oregon State University
"I have started to learn how the design process works and other skills that will be useful to my future career as a mechanical engineer. I have also benefited from getting a sense of what kind of job I may want in the future by experiencing the workplace environment and tasks.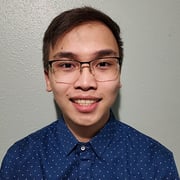 Joseph Tran
Mechanical Engineering Intern
Portland State University
"I'm learning many new things and gaining practical experience that I wouldn't otherwise learn in school, and the internship provides me with valuable engineering skills and experience that can be applied in my career. It also helps improve my people skills, which will be useful in interactions with my future coworkers or customers. But most importantly, it helps reconfirm that engineering is what I still want to do in the future."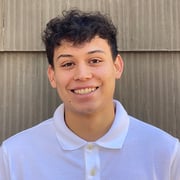 Austin Van't Hul
Advanced Manufacturing and Machine Design Engineering Intern
Oregon State University
"In my position I help with various projects that the manufacturing and machine design team have such as creating/editing components or fixtures as well as finding areas where there are opportunities to save money for the company and then acting upon it. The internship is helping me prepare for my future career by giving me a taste of what a day and/or week in the life of an engineer is like. In addition, it is helping me gain new skills and learn various sides of the engineering career so that what I can do in the future is very diverse."
Expanding internship opportunities
Future engineers aren't the only up-and-coming professionals who gain valuable work experience at Oregon Tool. Our official in-house internship program launched in 2010 and today, we have fifteen interns working in various departments across the business including: marketing, IT, accounting, finance, and supply chain planning. For some students, the work doesn't end with their final presentation — some are offered permanent positions.

Meghan Schemmel
Oregon Tool Operations Planning Analyst
2015 Operations and Technology Intern
Back in 2015, Meghan Schemmel, of our Portland office, was an Operations and Technology Management Intern. Today, she's a Sales and Operations Planning Analyst. Meghan recalls that her internship with Oregon Tool showed her the different types of jobs and careers that were offered in her field and what skills would be needed for them.
"I also learned an incredible amount from being part of a real-world team (outside of an academic environment), which taught me skills like collaboration, communication, problem-solving, and teamwork that cannot be learned in an equivalent manner in a classroom. I had a truly exceptional manager and mentor who helped me identify my strengths and learn how to apply them in order to be successful in a work environment. This was probably the most valuable 'career preparation' during my internship and I still use this learning regularly."

Jing Guo
Oregon Tool Demand Planning Analyst
2017 Operations and Technology Management Intern
In 2017, Jing Guo, now a Demand Planning Analyst, was also an Operations and Technology Management Intern in 2017. Jing echoes Meghan's sentiments:
"The internship helped me to learn more about Oregon Tool and provided me a great work opportunity. It allowed me to tie what I learned in school into real work. I learned how business really works and learned how to collaborate with different teams."
FOSTERING EDUCATION AND CAREER PREPARATION
It's success stories like these that encourage Oregon Tool to continue on-the-job internship programs and inspire our Team Members to share their industry knowledge with future students. While employment for the forestry and engineering fields continues to grow, Oregon Tool will continue to support education programs that foster career preparation and conservation efforts for the next generation through our T.R.E.E. Initiative.