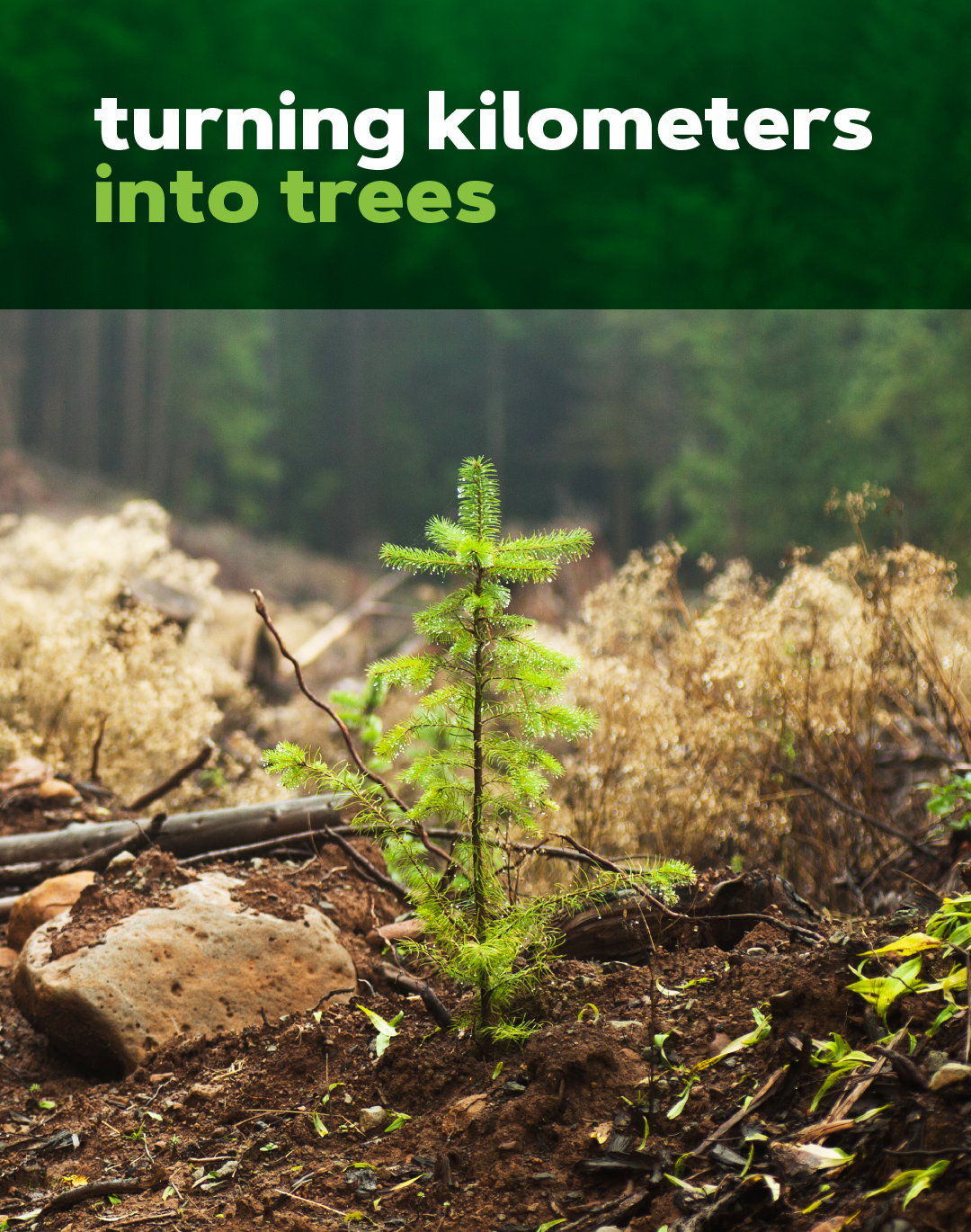 Oregon Tool Team Members are transforming workouts into reforestation efforts.
A Global Employee Wellness Program to Plant 75,000 trees
As a global company, our colleagues often have very different views outside their offices. But no matter where we're based, the landscapes around us provide a collective backdrop for our second annual RUN, WALK, BIKE event. This year, we're expanding the event worldwide with a special goal to celebrate our 75-year anniversary! Team Members across the globe will be logging the kilometers and miles they trek around their homes and cities in an effort to improve their health and the health of the planet. In honor of 75 years, this year we will donate $75,000 and plant more than 75,000 trees. We're lacing up our shoes and ready to tackle the challenge.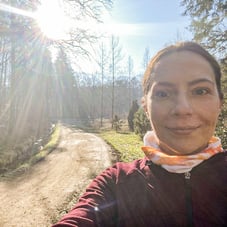 Our RUN, WALK, BIKE initiative began in the early days of the COVID-19 pandemic. As the virus raged around the world, people responded by retreating indoors. We've learned so much about the virus since it first emerged in late 2019, but in the beginning, all we knew was that sheltering in place was the safest choice to make.
As weeks turned into months, the urge to get outside was as fierce as the longing for connection for many of us – including Lara Teston, a human resources Team Member in Oregon Tool's Mont-Saint-Guibert (Belgium) location.
"The energy of others wakes us up and galvanizes us. With so many of us working in our home offices and those of us on-site being socially distanced, we felt that energy void."
By late 2020, Lara was ready to do something about it.
I was looking for a project that would accomplish several things: connect us as a team, align with our company values and help us stay healthy while staying socially distanced.
Inspiration struck, and Lara shared her idea for a new employee wellness initiative with her marketing colleagues Boris Abts and Nicolas de Lannoy. Soon, the Europe RUN, WALK, BIKE initiative was born.
By the time the program ended in mid-July, 162 Team Members participated and racked up 20,000 kilometers (12,500 miles) – which translated into 10,000 tree plantings with Tree-Nation.
Tracking Kilometers and Planting Trees
To achieve the marketing team's goals, they began work on a website that would track participants' outdoor activity (by kilometer) as well as provide a platform for sharing photos and updates. That left just one thing to figure out: how to bring Oregon Tool's core value of Global Stewardship to life through the wellness program.
We wanted to connect it to something meaningful, but on a large scale. Small actions that people can take on their own are great, but big companies like ours have a moral obligation to initiate a big impact project.

The trio began brainstorming ways their new employee wellness initiative could also make a significant positive impact on the planet, with a goal of finding a cause that connects to Oregon Tool's Core Values. They found the right fit in planting trees through Tree-Nation.
Boris said Tree-Nation was strategically chosen as the benefiting charity. "It was important to us that the organization we chose have a presence in Europe so our Team Members would have a closer connection to the reforestation work," she said. "Tree-Nation has several projects in the region, and they follow strict criteria. Since we expected that this initiative would not just be a one-time event, we also looked for an organization that we could work with long term." Tree-Nation checked all those boxes and more – including a strong focus on environmental education.
With a partner chosen and a website up and running, it was time to launch Europe RUN, WALK, BIKE to Oregon Tool's EMEAR (Europe, Middle East, Africa and Russia) region. From March 15 through July 15, 2021, all Team Members in our locations across six countries were encouraged to record the number of kilometers they spent enjoying their favorite outdoor activities. For every two kilometers they biked, ran or walked, Oregon Tool pledged a donation to Tree-Nation that would fund one tree planting. As extra inspiration, the number of tree plantings each person earned was displayed on the platform every time they recorded an exercise distance.
Reinvigorating Ourselves for reforestation
The restoration event was an immediate hit. With 162 participants on board, the kilometers (and tree plantings) skyrocketed. Team Members undoubtedly experienced health benefits as well. One shared:
I was born in 1954 and felt that I was old enough to be seriously ill with COVID-19. I then started taking daily walks in order to strengthen my condition and minimize the risks of serious consequences of an infection. When this program started, I became even more motivated and that has made me tie my walking shoes, even on days when I was not fully motivated.
– Sten Willumsen, Area Manager in Sweden (Retired)
Participants clearly felt energized by their outdoor workouts. However, the photos and comments they shared with each other about their adventures infused much-needed energy and camaraderie into our culture, too.
The team was also excited to see their kilometers rack up trees planted with Tree-Nation. A unique feature of Tree-Nation is that donors can pick the particular forest projects in which their new trees will grow. Oregon Tool trees have been planted in Madagascar, France, Kenya and Brazil – countries near and dear to our hearts since we have locations based near or in them. Real-time impact updates are available through a personalized website. To date, our contribution has resulted in 5.78 hectares of reforestation and 861.63 tons of carbon dioxide captured!

The Return of RUN, WALK, BIKE: Bigger and Bette
r!
While that's an amazing feat, we're really just getting started. In 2022, we are expanding RUN, WALK, BIKE into a worldwide program with events throughout the year across Oregon Tool's global locations.
Our people are committed, motivated and ready to take on this challenge just as we do with every one we face. But in true Oregon Tool spirit, we're mostly excited about the difference we're making – together – to protect and preserve the planet.
About Tree-Nation

Since their founding in 2006, Tree-Nation has helped over 4,000 companies and 200,000 people plant more than seven million trees on six continents. Their 30+ reforestation projects help fight climate change, as trees purify the air and provide oxygen and natural air cooling. They protect our water supply, provide homes for countless species and improve soil structure. They also help local communities achieve long-term goals, including economic stability, educational programs and extra turf for food and medicine.