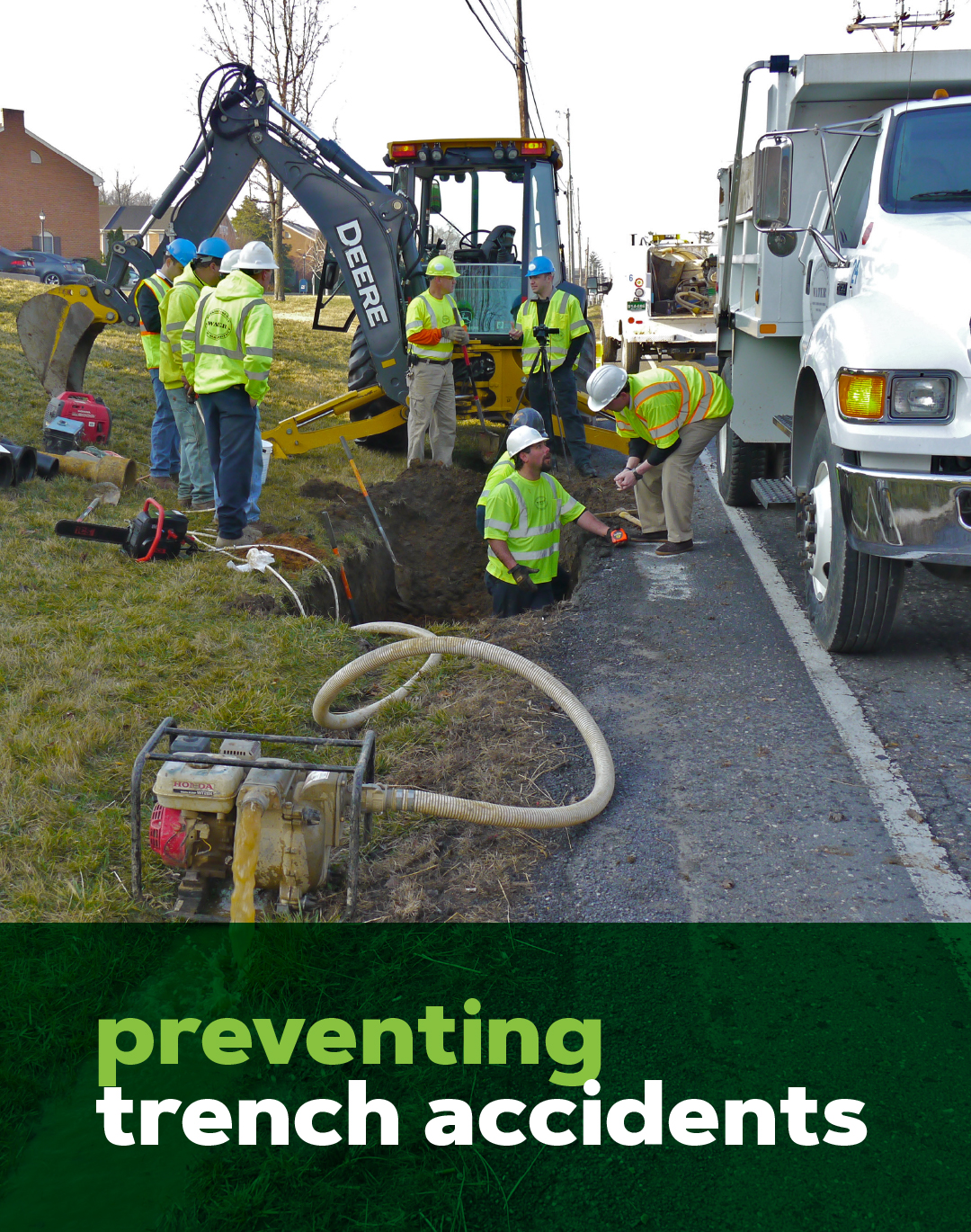 Arming construction pros with training that could save lives
Preventing Accidents in the Trenches
Saw operators who have experienced a kickback event with a circular cutoff saw will say that they didn't do anything out of the ordinary but experienced an unexpected phenomenon. This type of event takes place in just 20 milliseconds – the blink of an eye, flash of a camera or flap of a bee's wing. Because human reaction time is about 250 milliseconds (over 10 times longer than a kickback event), operators don't have the chance to react or get out of the way, oftentimes leaving them to wonder what just happened and what went wrong.
According to OSHA, kickback is one of the main hazards of using a circular cutoff saw, with injuries primarily to the head and neck area, resulting in lacerations, missing teeth or even fatalities. Since there are no safety standards specific to pipe-cutting projects, Oregon Tool's ICS made it their mission to arm pipe-cutting pros with information that could quite possibly save their lives.
Pedro Castro Cortez, Business Development Manager for ICS - Global PowerGrit® and his team conduct dozens of trainings every year for municipalities, underground water contractors, water distribution services and water associations across the country. In these sessions, they explain why abrasive saws are safer than circular cutoff saws for pipe-cutting applications and provide tips, cutting techniques and the chance for trainees to get hands-on practice.
Study: Abrasive Chainsaws Found to Decrease Kickback Risk When Cutting Pipe in a Trench
Quantifying the risk and dangers of kickback with any saw has always been a difficult task. ICS Diamond Tools (ICS), has long been interested in collecting kickback data to determine if and how much alternative cutting methods could help decrease risk in the trench – and how that information could be used to inform regulation to make conditions safer for operators. To gather data, ICS engaged a world-leading research university in 2017 to conduct an independent study to measure the differences in kickback energy between circular cutoff saws and abrasive chainsaws when cutting pipe in the trench.
As published in the peer-reviewed article "Investigation of abrasive saw kickback" in the International Journal of Occupational Safety and Ergonomics in 2020, an abrasive chainsaw has a significantly smaller kickback zone and generates nearly 50% less kickback energy than a circular cutoff saw, making it a safer choice for operators cutting pipe in the trench. Read the white paper summarizing the study, Abrasive Chainsaws Found to Decrease Kickback Risk When Cutting Pipe in a Trench.
firsthand account of a circular saw accident - a cautionary tale
One incident shared in ICS' safety trainings is the unfortunate accident from ten years ago involving Evan Hufana from Black Hills Excavating, a family-owned business run by Evan and his brother, Aaron. As Evan was using his circular saw to cut ductile iron pipe that was crossing a trench, he remembers looking over the top of the saw.
It bucked and pinched and kicked, and it cut my safety glasses and down my face. My whole face was cut open.
Thankfully, Evan recovered, and the brothers now use the ICS Power Cutter with PowerGrit® Chain. According to Evan, "It makes for a quicker and safer work environment."
But, the Hufanas are not alone in making the life-saving switch. Pedro says that the many training events they do are an important method to show how ICS' technology can and will be the safer solution for people who are cutting pipe in the trench. "All we want is to ensure these folks get out of the trench the same way they got in," he says.