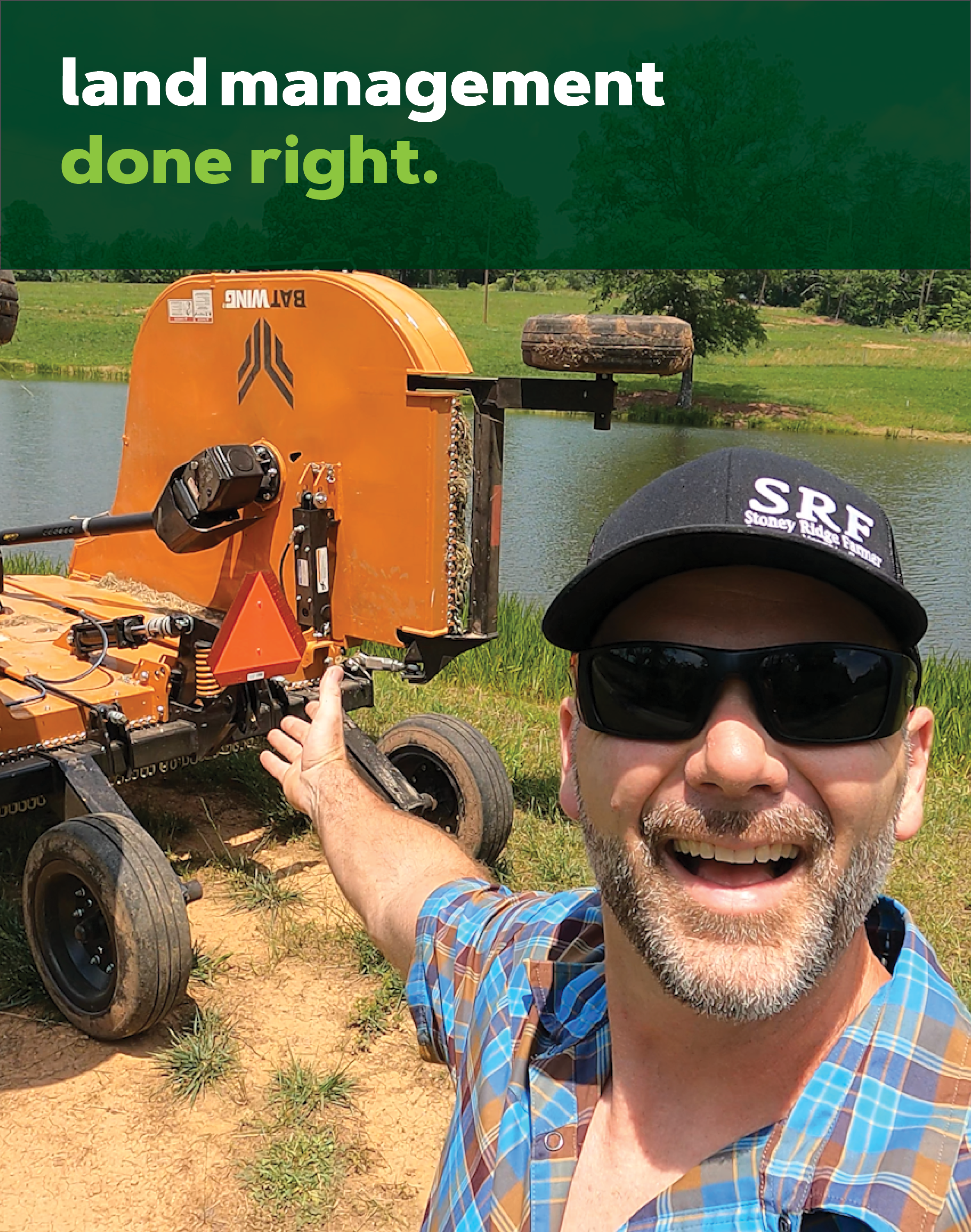 An Eco-Friendly Approach to Weed Management Using the Woods® Batwing® Cutter
THE STONEY RIDGE FARMER
Persistent, intensive land maintenance is the unsung hero for Joshua Draper, a social media personality known to more than 693,000 followers as, The Stoney Ridge Farmer, who is a first-generation farmer in the North Carolina foothills of the Blue Ridge Mountains. On his 150-acre property, Josh also keeps livestock and raises beef cattle. He says Woods® attachments helped him build his farm. As a promotional partner, he frequently features Woods® cutting equipment in his YouTube videos, including the Woods® Batwing® cutter.
One of his favorite applications for the Batwing® BW 15.50 is weed management and pasture management. Josh prefers intensive cutting and mowing with the Batwing® cutter over chemical sprays to handle invasive weed growth. This practice not only helps him save money, but Josh says it also helps ensure a healthier, more ecologically diverse grazing pasture. It's friendlier toward the environment to boot.
SALAD BAR BEEF
"We're going to use intensive mowing and intensive grazing, and not intensive spending, to save us some money and get this farm right," he says in a YouTube video posted on August 28, 2022.
Credit: Stoney Ridge Farmer - Watch the full-video here!
We have salad bar beef. There's probably 40 different types of forage in this pasture which makes our cows healthier, because they are not eating just one thing.
In the video, Josh cuts deep brush, debris, and weeds using the BW 15.50 instead of using harsh and costly chemical weed repellents. He shows viewers a field on the edge of his property taken over by dogfennel, an aggressive weed species. If not removed, dogfennel will flower, seed, and invade the healthy pasture.
Josh says cutting the weeds down, versus spraying the weeds, helps to preserve the nutrient-rich soil, a vital component to increasing plant growth and developing more forage and biomass.
MAINTAINING THE LAND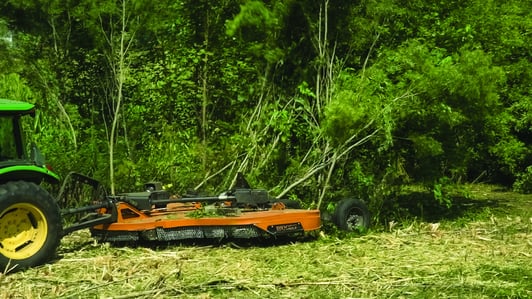 The Woods Batwing® cutter is perfect for cutting tall grasses and saplings, like the six-to-eight feet tall dogfennel weed. In addition, Josh admires the cutter's skid plates that stop tearing along the ground below the equipment which helps maintain his well-cultivated land.
Going less than five MPH, Josh can mow a two-acre field in about 45 minutes. Over the next few weeks, he explains he will focus on controlling weeds and letting his cows graze in the field to help deter weed growth. He praises the cut, time saved, and ability of this Batwing® cutter to establish pasture.
You can learn more about the various land management applications for the Woods Batwing® cutter by visiting Woodsequipment.com.