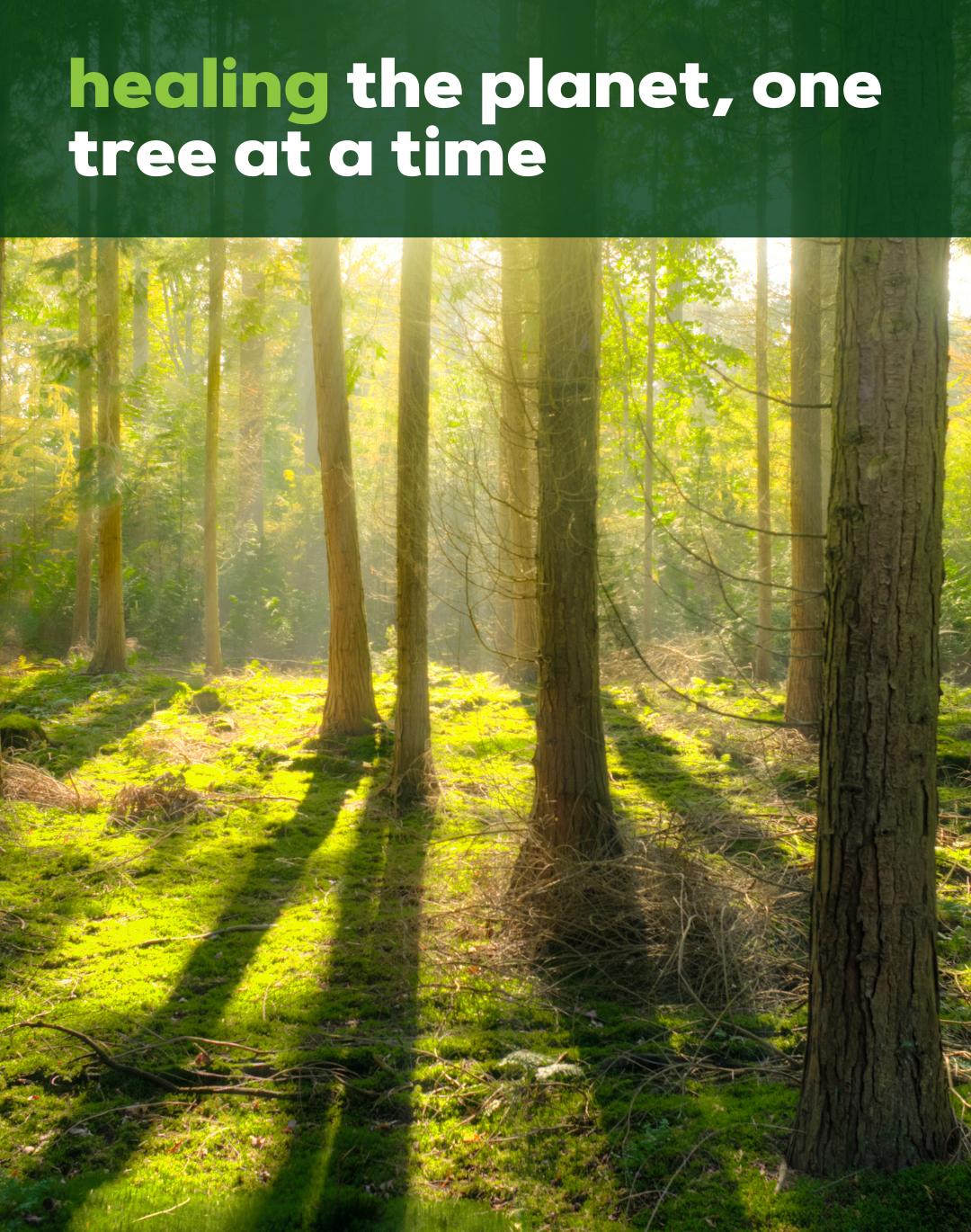 How We Partnered with Tree-Nation to Plant 75,000 Trees
MISSION ACCOMPLISHED
In May, we challenged our Team Members to run, walk, or bike a total of 75,000 kilometers/miles by the end of the year. The payoff? Oregon Tool, Inc. would plant 75,000 trees in several planting projects across every continent in which we do business (If you haven't read the origin story of our RWB event, click here to visit our first blog article). And just like that, we did it. Through the combined efforts of our Team Members across the globe, we crossed the 75,000 kilometer threshold and planted 75,000 trees in our communities around the world.
When we launched our 2022 RUN, WALK, BIKE (RWB) event, we knew one thing with certainty: our Team Members would have no problem racking up 75,000 kilometers in just over half a year. What we didn't know was the inspiring stories, photos, and adventures our Team Members would send our way. This is the story of how we achieved our goal through the exhaustive efforts of our Team Members and our unique partnership with Tree-Nation.
WHY 75,000?
As you may have seen, Oregon Tool, Inc. and our Oregon® brand both celebrated their 75th anniversaries in 2022. When determining our tree planting goal, we thought it no better to honor our 75th anniversary than by planting 75,000 trees. Working with our partners at Tree-Nation, we were able to sponsor large-scale reforestation efforts in our communities across the globe.
We connected it to something meaningful, but on a large scale. Small actions that people can take on their own are great, but big companies like ours have a moral obligation to initiate a big impact project.
- Lara Teston, Human Resources Director, Europe
TREE-NATION PARTNERSHIP: A UNIQUE APPROACH

Since their founding in 2006, Tree-Nation has helped over 4,000 companies and 200,000 people plant more than seven million trees on six continents. Their 30+ reforestation projects help fight climate change, as the trees they plant purify the air and provide oxygen and natural air cooling. They protect our water supply, provide homes for countless species and improve soil structure. They also help local communities achieve long-term goals, including economic stability, educational programs and increase resources for food and medicine.
As one of the over 4,000 companies to partner with Tree-Nation, we're proud of our unique partnership. Rather than a retail focused partnership, we plant trees as a direct result of our Team Members getting active. By involving our Team Members and encouraging them to get active, we create a genuine connection between the efforts of our Team Members and the Environmental, Social, and Governance objectives of our organization.
With their highly capable platform, Tree-Nation created Digital Forests for each of our large regions: North America, Brazil, Europe, and Asia, with a Mother Forest that all regional forests branch to. These forests act as digital hubs for our current and future tree planting efforts.
View our forests: Global, North America, Brazil, Europe, Asia.
Camino de santiago: a journey of a thousand (s)miles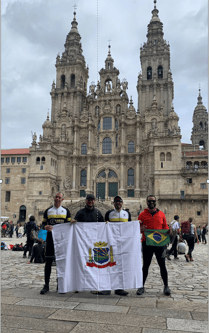 For years, Jeferson Rodrigo de Souza, our Marketing and Operations Manager based in Latin America, dreamed of taking on the Camino De Santiago, a nearly 1,000 kilometer pilgrimage across Western Europe that began in the 800s A.D. Always fascinated with history, Jeferson was excited about a physical challenge with a special pay-off: natural views, important historical sites, and comradery with the hundreds of thousands of people who complete the trail every year.
In December of 2021, Jeferson decided that in 2022, he would fulfill his dream:
"I bought the plane tickets to Spain and started to train on my Mountain Bike (MTB). Also in December 2021, I took a business trip with the technical specialist, Marcio Fregonese, to visit a fair. He at the same time was very excited and soon showed interest in joining this journey. After one or two weeks, he bought the tickets and invited two more friends to join us."
"What started as a lonely trip became a team in less than one month."
– Jeferson Rodrigo de Souza, Marketing and Operations Manager, LATAM
As 2022 began, and Jeferson and Team learned of our RWB event, they grew more excited for their trip:
"Oregon Tool 75th anniversary celebration started with Run, Walk and Bike, which is one more reason to boost our challenge with extra motivation for us to collaborate with a few kilometers in the social responsibility of our company's program."
On September 17th, 2022, the crew boarded their plane to Madrid, Spain. After taking a train to Pamplona and renting bikes in town, their journey began on September 19th. From there, they made their way to Saint Jean Pied de Port to pick up their "Peregrino Passport".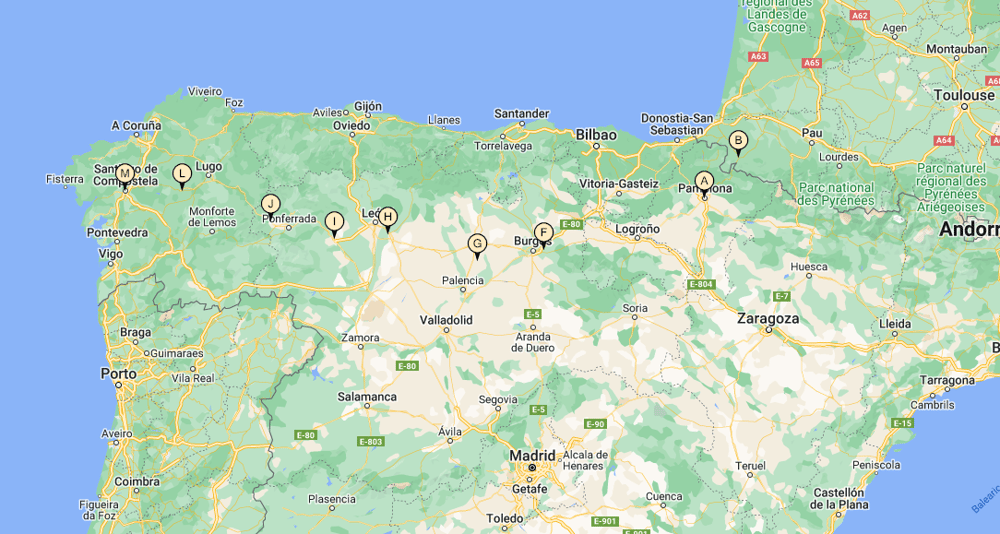 Along the way there were many breathtaking moments of nature, architecture, history, physical and mental challenges, experiences that are difficult to describe in a single text.
– Jeferson Rodrigo de Souza, Marketing and Operations Manager, LATAM

At the end of 12 days cycling through dozens of historic cities in Spain, the team arrived in Santiago de Compostela with 915 kilometers traveled. In total, Jeferson and Marcio contributed 1,830 kilometers to our RWB event.
Day 1 - Pamplona to Saint Jean Pied de Port pelo = 85km
Day 2 - Saint Jean Pied de Port to Espinal = 34km
Day 3 - Espina to Estella = 87km
Day 4 – Estella to Navarrete = 67km
Day 5 – Navarrete to Cardeñuella = 98km
Day 6 – Cardeñuella to Bocadilla del Camino = 86km
Day 7 – Bocadilla del Camino to Mansilla de las Mulas = 106km
Day 8 – Manilla de las Mulas to Astorga = 72km
Day 9 – Astorta to Vilafranca del Bierzo = 81km
Day 10 – Vilafranca del Bierzo to Sarria = 75km
Day 11 – Sarria to Palas del Rei = 52km
Day 12 – Palas del Rei to Santiago de Compostela = 72km
If you didn't take a picture, did it really happen?
In addition to Jeferson and Marcio's spirited adventure, our Team Members across the globe have documented their travels, nightly walks with furry (or not-so-furry) friends, and intense workouts. Their photos document their milestones, serving as evidence of miles and kilometers traveled. See some of our Team Member photos below



Moral of the story
When thinking about sustainability, it's often to easy to think, "I'm just one person, what I could I possibly do to help?". The beauty of our RUN, WALK, BIKE event is that it supercharged individual effort, and created an aggregated impact that planted over 75,000 trees worldwide, which could remove approximately 10,000 metric tons of CO2 worldwide. We're proud of our Team Member's efforts in 2022, and we're excited to evolve and grow this program in 2023. One thing is for sure, we'll have fun while we're doing it, and we'll have plenty more stories to share with all of you.